Not knowing the demand for products in the market, having unsatisfied customers, unrecorded sales, are some of the consequences of not having an inventory management software. When starting a business, it is very common for accounting to be done through spreadsheets or other manual data entry methods. However, as the company and its customers grow, the data  increase, and with it the difficulty in keeping track of the entire flow of information.
Imagine you have a transportation company that daily manages a fleet of vehicles, customers who travel, frequent tankers, and you need to calculate the time and status of each trip. Therein lies the importance of a management system, since manually keeping track of all this would lead to a high probability of losses, derived from human errors.
So, here are some of the benefits of having a software that automates your inventory processes:
Measurement of results, which will help you make decisions about the products and strategies that are working.
Accuracy in number of products in the warehouse, which will avoid big losses.
You will have first hand information that will help you know what is happening in your business at any time.
Reduction of work time and margin of error.
Increased sales, since you know more about the demands and tastes of your customers.
Loyalty to your customers, through discounts or offers, based on the inventory and registration of your users.
You will guarantee a detailed sales planning and follow-up.
There are undoubtedly many advantages of a system, however, it must be emphasized that having organized data is not enough. Beyond inventory, you must identify and know what to do with the information collected.
Seeing a product sold in greater quantity at a specific time or knowing the origin of the costumers, will allow you to make strategies for your business. In addition to knowing the shortcomings that need to be improved.
In the following image, we show you a module of our Gasdata software Gasdata, which facilitates the control of all the processes executed in a Gas Station Network.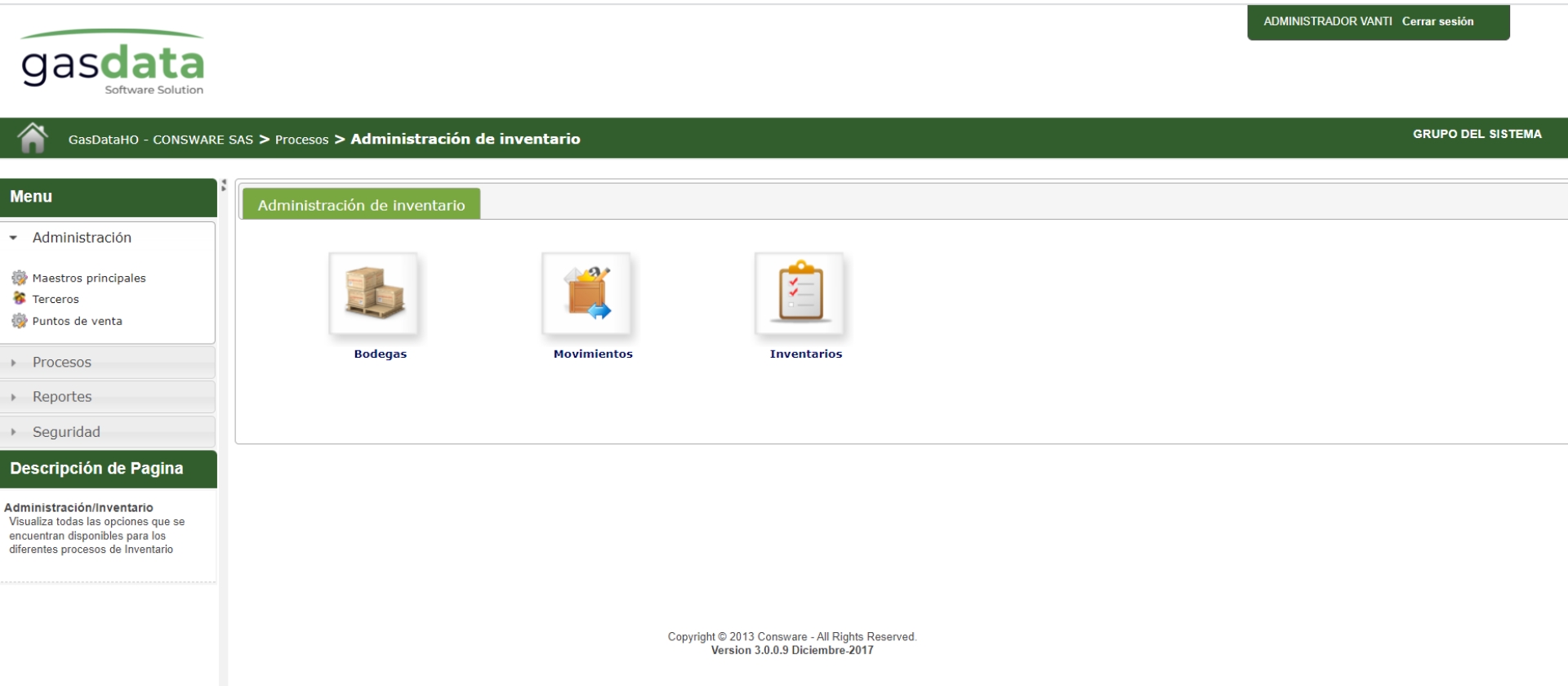 Now that you know all the benefits that a software offers you, what are you waiting for to start using one! At Consware we will customize it according to your needs and purposes. Start your digitization process and ask here for a free consultation.