Have you ever heard of this concept? It is one of the key technologies that has made automation possible in this new era, through artificial intelligence. Today we tell you what this network is about and what it is used for, which you have probably already used.
The Internet of Things has been one of the base technologies for industrial development and self-management devices in Industry 4.0. It has also redefined the way we interact with objects in our daily lives and the way we connect with our customers.
What is it? 
Every day, we interact with thousands of objects and surely, when we hear the term IoT, smart watches, personal assistants or sensors, among other things, come to mind. However, its scope goes far beyond that and can mean an innovation in the way we carry out activities.
The Internet of Things is based on the interconnection between devices and people, which allows the exchange of information between them through the Internet. This is done through a cable, wifi, Bluetooth or any other connectivity.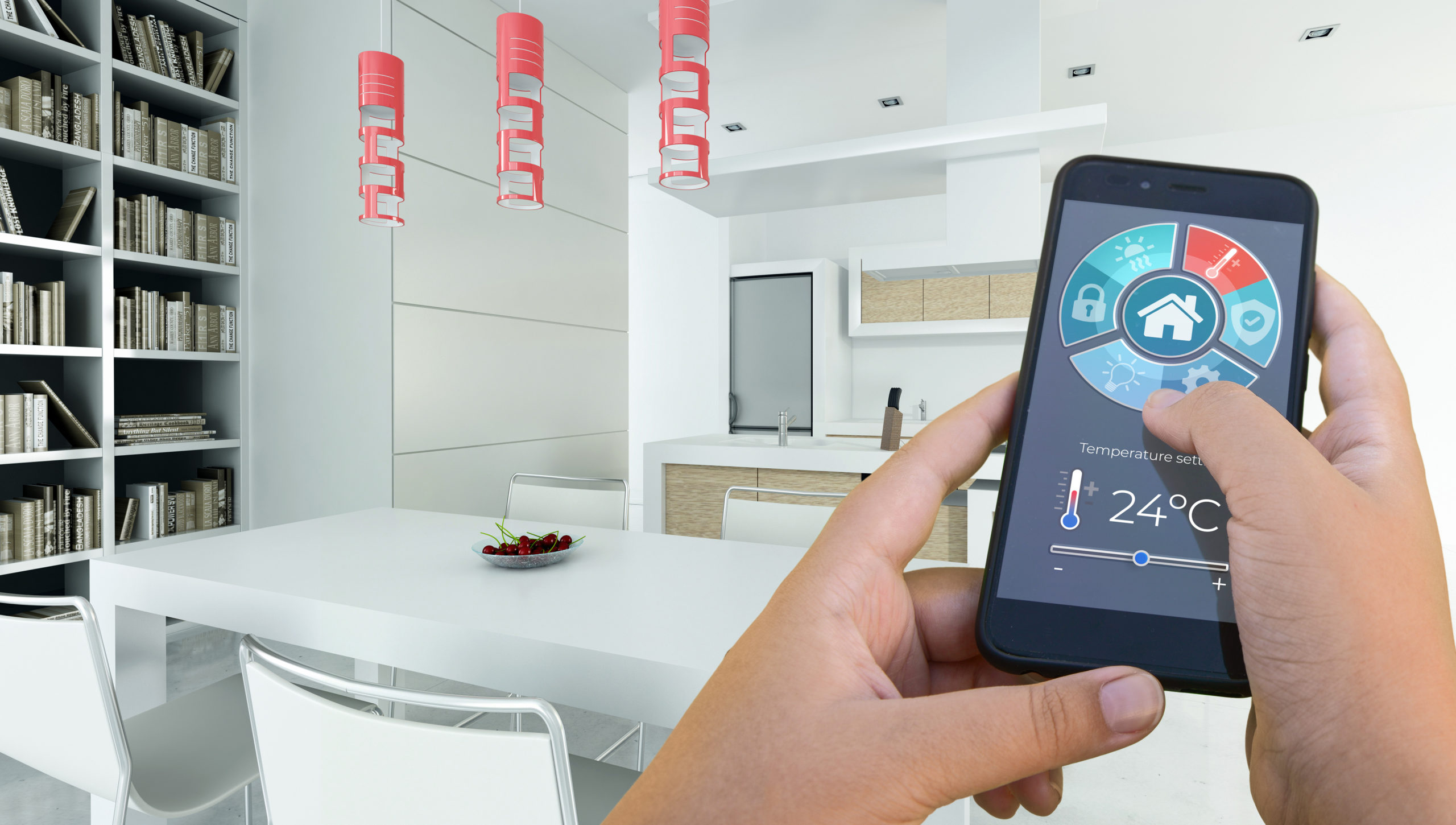 This technology deals with the digitization of the physical world, in which objects are connected to a network and synchronized among themselves. Years ago, this was not possible because they were connected through a closed circuit, where everything had to be in a close and interconnected perimeter.
Operation
The interaction of IoT devices works through Machine to Machine technology. This concept allows devices to exchange and send data to each other without human intervention. To then manage tasks based on the information obtained.
What do I need to deploy IoT objects? These are some of the requirements:
Connectivity
Hardware or Software
A Cloud Service
Artificial Intelligence
By means of sensors and the aforementioned tools, data are collected and then analyzed in the network. Generally, the evaluation of trends and information collected is performed in a database.
Utility
The gold of this new century is data, since having it enables you to predict behavior. And beyond a garage or an intelligent oven, this technology opens the way to new ways of working and living. Each customer has an interest or need, and having knowledge of this gives an advantage to the company, knowing when to make a promotion or a sale.
In addition, the collection of this data helps them to maintain order in their operations. An example could be a supermarket, which keeps track of the products in stock by means of sensors at the cash register. On the other hand, in the case of medicine, it can predict and alert emergencies by monitoring patients. Now how can this help in the gas station industry? We explain it here in a detailed way:
Gasdata
In their daily life, gas stations, having a large flow of vehicles, lacked order in the monitoring of each of their processes. Among their most common problems were:
The recording of daily sales
The loss of sales when working offline
Consolidation of sales
Lack of customer loyalty
From there was born our software solution called Gasdata to manage all your operations in a simple and fast way. But what is the relationship between this case and the Internet of Things? The answer is that through this technology, we are able to collect all the vehicle data and send it over the Internet to a database. Here we explain how we do it:
Smart Controller
This card that you see in the image is an intelligent controller, an electronic product that allows communication between equipment and systems through the Internet of Things (IoT). In addition, it facilitates the integration and communication of pumps in the Service Stations, storing data such as sales transactions, fuel and lubricant inventory measurement.
Its connection is through a physical interface with the dispenser via wifi to the internet. Every day it collects vehicle data and sends it to a database, called BackOffice. Likewise, sales, fuel inventory and money are recorded in the same database and stored in the Azure cloud.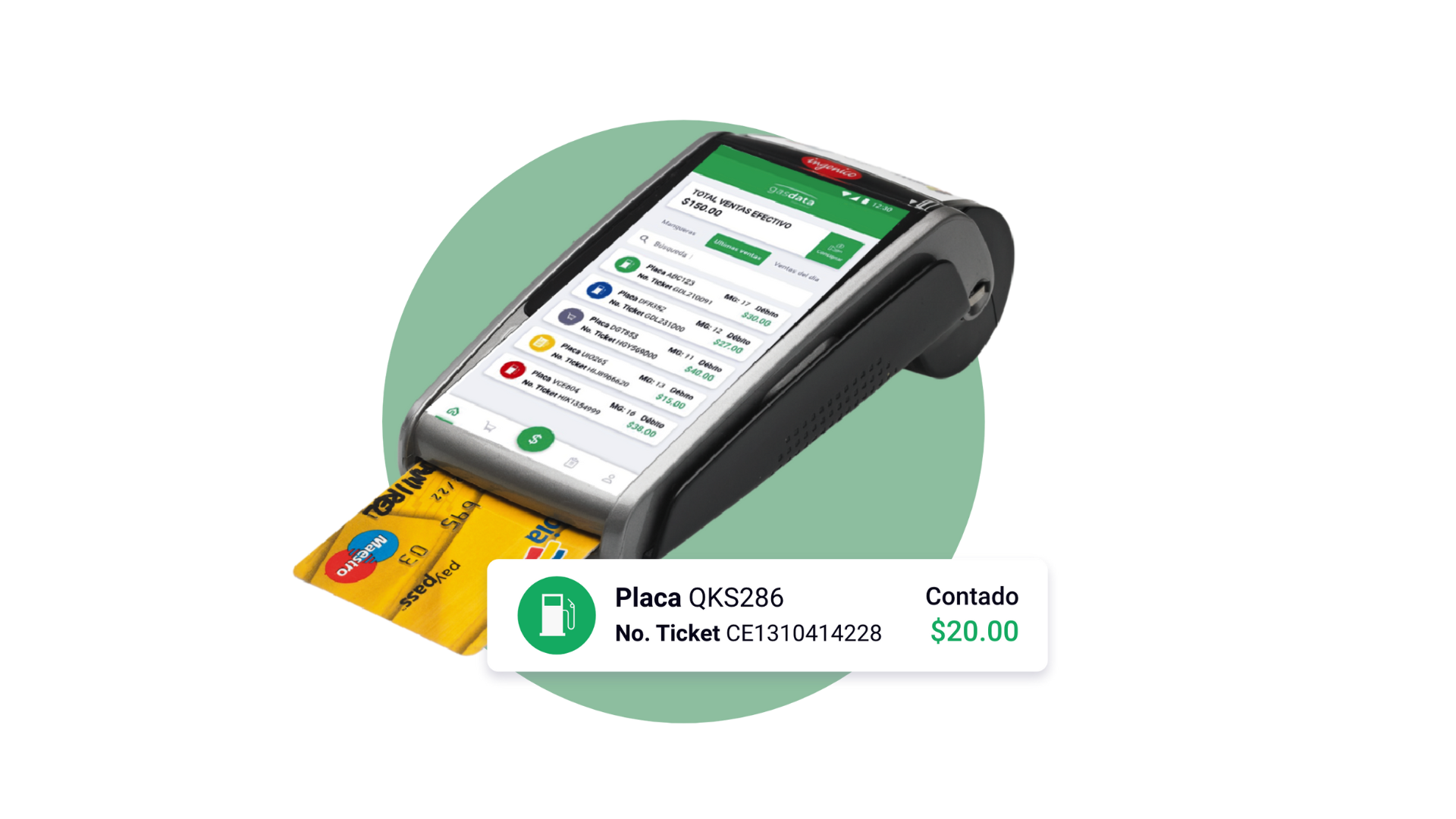 All the devices that are part of a service station process are an ecosystem in the network. The dataphone, the cell phone, the pump and the card, will make a certain process according to the automation of daily tasks.
For example: If a user arrives and fills up, the amount and the cost is collected in the dataphone, which will also make the payment. No need to do this double process separately. In addition, the transaction information will remain stored and can be analyzed later, for strategies such as customer loyalty.
If the Internet of Things did not exist, all the processes would have to be done manually. Can you imagine keeping the inventory record of fuels and baskets in a paper or excel file? How much time would you spend on that. Automating your tasks will allow you to have Internet-connected pumps, automated payments, and a digital customer that will generate loyalty and referrals that will become your new customers.
Now that you know what you can achieve with the Internet of Things, what are you waiting for to put it into practice in your business or life? If you would like to start the digitalization process of your company, contact us here. We make your idea a reality!