Surely you have heard in recent years the term Blockchain and Cryptocurrencies. Today, this technology is seen as an alternative, but surely, with the passage of time it could become a necessity.  Therefore, we invite you to learn about one of the most revolutionary sciences of the last century, its value and its most popular product, Cryptocurrencies. And judge for yourself, their transcendence in the market.
Context
In the 90's, there were only centralized network systems, where all the movements that happened were controlled by a third party. For example: If a person wanted to make a payment, there was a bank or an entity in between, which verified and validated the transaction. Today this is still done, however, there is an alternative to avoid the decision making by a single person.
What is Blockchain?
That alternative mentioned above, is the Blockchain, a database structure, which operates with a decentralized system. What does this mean? Imagine that your company is making an important decision, for this, a meeting is held with the people in charge of each area, plus the managers. In addition, a survey is conducted so that the rest of the collaborators share their opinion, thus creating a collaborative decision, where everyone is involved in a certain way.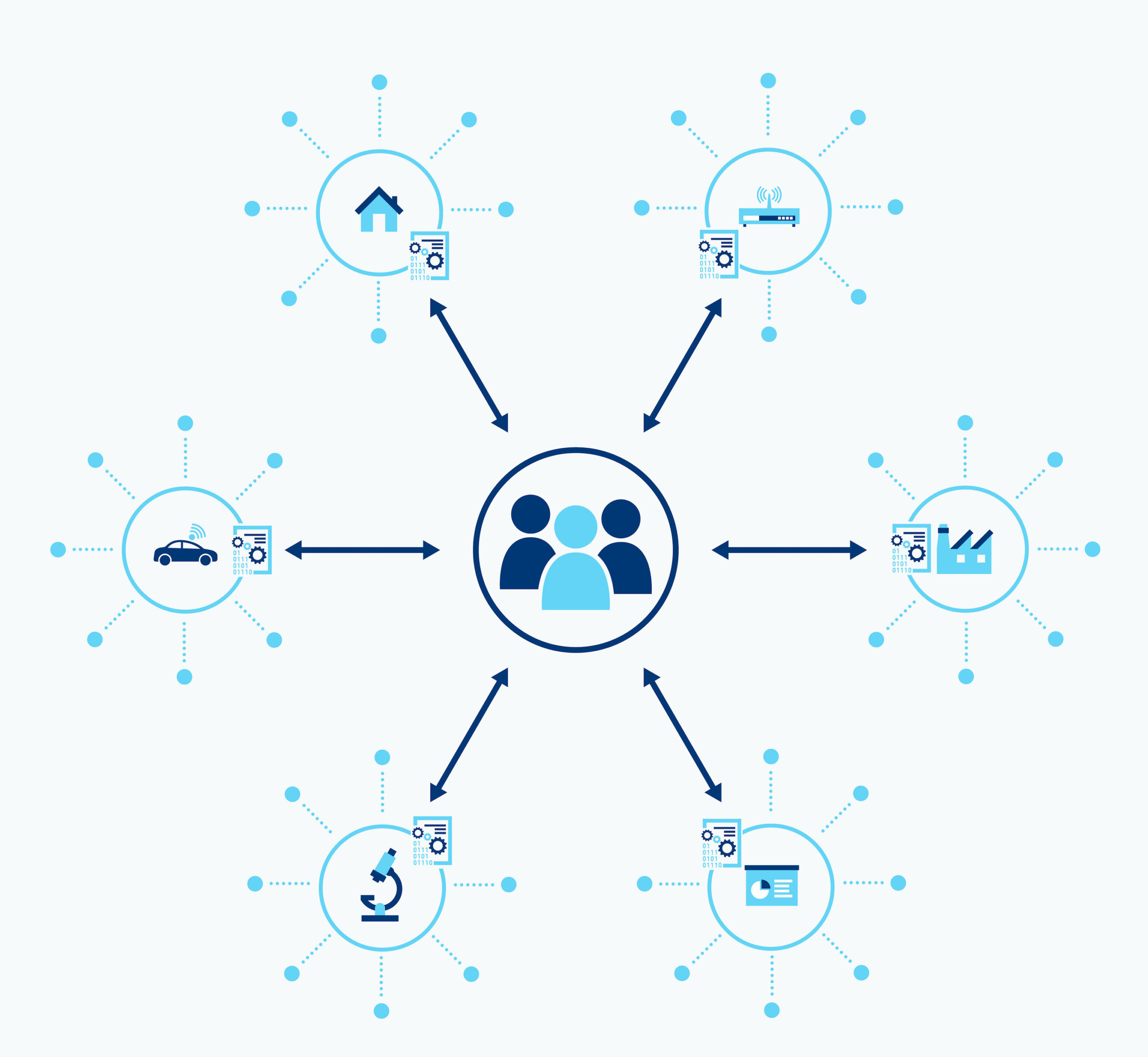 The same happens in the decentralized system, which is an open source system that has no central point and each participant manages its data and processing. What is the advantage of this? Users will be more involved in process management, costs will be reduced and it will take less time.
Cryptocurrencies
In 2018, Satoshi Sakamoto created the cryptocurrency Bitcoin and all the software that supports it, in order to get out of the system, i.e. the bank and governments. Today it is defunct, but its creation is still in force and constantly growing. Bitcoin was one of the monetary systems to open the digital and electronic coin. Today, cryptocurrency is the best known and most prominent, but what is its relationship with the Blockchain? The answer is that it uses its technology.
The name responds to its encrypted nature, protected through a series of keys, which, being structured in blocks, complicates its hacking and theft. On the other hand, since they are digital, they do not have a material value of what they are made of and do not depend on a government, so their cost is low and their operation immediate. Their value depends on supply and demand, the more people use and invest in them, the higher their value will be.
Security
Each part of the block of the Blockchain system has related information. On a daily basis, there are delegated people who compose them and add them in a chain. For a transaction to be effective, most of these people must agree with that block. So, if someone seeks to forge it, he will have to face the negative votes of the other members and modify the information of the whole chain, which is extremely difficult.
Current
In 2021, Crypto confirmed that 295 million people were cryptocurrency holders. Despite this, mistrust in this market is still present. However, thousands of people confirm that in the future their assets are worth a fortune and recommend investing money in this currency immediately.
On the other hand, companies are looking for technologies such as blockchain and internet of things to incorporate in their projects. Since, it offers them more security, efficiency and automation in their operations, especially financial.